Pharmacokinetics (PK)
Hooke routinely runs PK studies in both rats and mice to determine drug exposure in tissue.
PK studies are often run prior to efficacy studies.
Animals are dosed with test compounds, then tissues are collected at a series of time points after drug administration. Drug concentration in tissue is measured.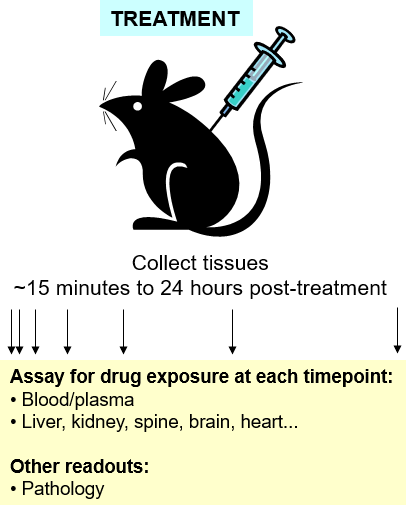 Please contact Hooke at or with questions or for a quotation.